Thal Engineering established its aftermarket business strategy in 1998 in the form of Thal Automotive Air Conditioning Center with the concept of serving aftermarket Automotive AC, Spare parts sales & overall Service for Corporate and Walk-in customers.
Thal Engineering, being only authorized Distributor for Sales & Service of DENSO Products for aftermarket in Pakistan, providing customers with high quality After Sales and Services along with its dealership network nationwide.
Isuzu
Master
Mitsubishi
Nissan
Suzuki
Toyota
Ambulances
Cranes
Pickups
Truck Freezer
Snorkel
Toyota Hilux Vigo
Hyundai Shehzore
Buses
Trucks
Hiace
Compressor
Evaporator
Condenser
Radiator
Hoses & Tubes
Expansion Valve
Complete Wire Harness & Battery Cables
Complete wire harness of Passenger Cars, Trucks & Buses
Battery cables of Passenger Cars, Trucks & Buses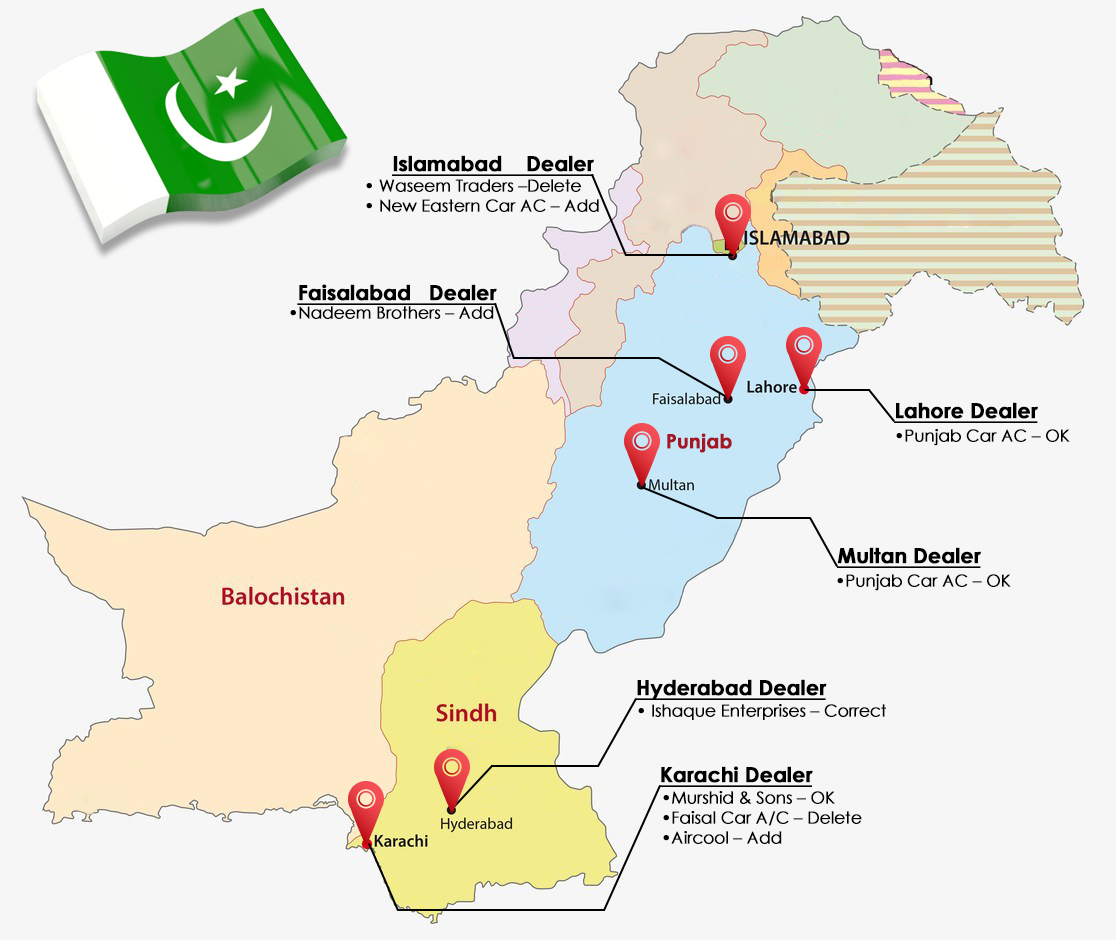 Nationwide Dealership Network
To provide Denso Genuine Parts to every customer, Thal Aftermarket Center has its own nationwide dealership network having dealer in every major city of Pakistan.
If you want us to keep you informed about it, please leave your contact after filling a short form below or contact us.