The Thermal Systems business was established in 1996, with a keen eye to manufacture Auto Air Conditioners for leading car brands Toyota and Suzuki in Pakistan. Operations subsequently grew to encompass Heater Blower and Air Conditioner Controls. This was followed by the induction of Heater Core, Condensers and subsequently Thal Engineering became the only company to manufacture Aluminum Radiators for automobiles in Pakistan.
From the very inception of the Thermal division, Thal Engineering has maintained its superiority and product quality by focussing on delivering the best in class. In 1996, a Technical Assistance Agreement was signed with Denso Japan – the second largest auto parts maker in the world, listed on the Fortune 500 and also the largest in Japan. This strategic alliance paved the way for Thermal Systems division to continue the uninterrupted manufacture and supply of auto parts enabling millions of journeys every day.
A strategic partnership between Thal Engineering and Denso Corporation, Japan led to the establishment of the Engine Component Business (ECB). A relatively new addition to our portfolio, this division started by manufacturing Starters and Alternators for Toyota vehicles in July 2014.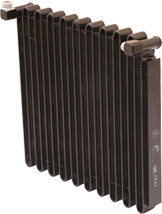 Thal condensers match up to OE condensers at every benchmark. Multiflow, subcooling, and the latest Serpentine condenser styles are offered to provide the optimum configuration for each application. Premium aluminum construction improves reliability, resisting corrosion to avoid expensive system leaks, while the superior fin wave design offers higher heat transfer and maximum refrigerant condensation. Heat exchanger cores are specially designed to shed airborne material buildup, allowing the A/C system to operate at peak efficiency with minimal maintenance, assuring years of trouble-free service.
As one of the Pakistan's largest OE suppliers of A/C compressors, Thal units are specified by most major vehicle manufacturers. Thal First Time Fit A/C compressors are manufactured and tested to the strictest OE standards for unparalleled performance. At Thal, we bring together everything we know as an air conditioning systems manufacturer to bring you the highest quality line of factory-new and remanufactured compressors available.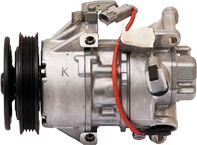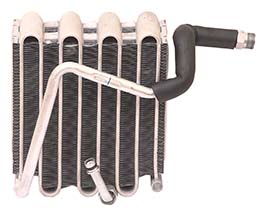 Thal offers the highest grade aftermarket products for a variety of applications. Our OE experience and know-how ensure our aftermarket products provide the unmatched performance, reliability and ease of installation. Evaporator performance is essential for proper air-conditioning performance. Thal's evaporator configurations, tanks, fin pitch, core dimensions and materials meet OE manufacturers' rigid specifications. All Thal First Time Fit evaporators pass our strict durability and function tests.
Thal Air Systems pipes, tubes and hose assemblies fit a wide variety of vehicle applications. Accessories on assemblies range from insulation to switches, connectors, clips clamps, service valves, sight glass and caps. Thal also offer vehicle under floor pipe & hose assemblies connecting heater and A/C systems from the engine compartment to rear heater cores and evaporator units used in SUV's, vans and trucks.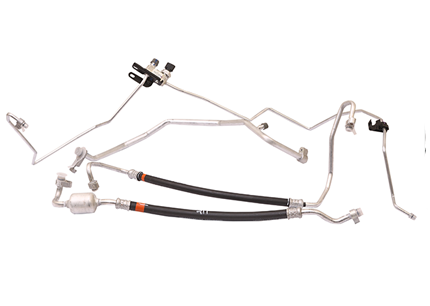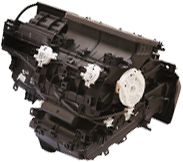 Thal has the innovation, expertise and strict quality control to produce the best dash HVAC systems on the market. Thal HVAC system is a fully integrated heating and cooling system for interiors. With durability you can count on, you can rely on this system to not only maintain the interior temperature of your automobile, but also protect your plumbing lines and tanks from adverse weather conditions. The strength of our ventilation components address the issue of condensation, guarding against water damage and sub-par performance. Thal offers a premier line of automotive-style engineered dash HVAC systems.
Thal's radiator configurations, tanks, fin pitch, core dimensions and materials meet OE manufacturer's rigid standards. All Thal's radiators pass our strict durability and function tests. As the result, our radiators deliver reliable performance even under the most demanding conditions.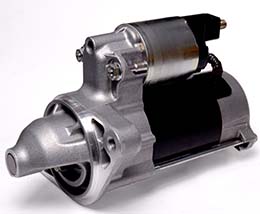 Thal has the inside track on starter technology. The original Thal gear-reduction starter is an industry benchmark, so rugged and powerful that it is often adapted. Thal manufactured starters are subjected to a rigorous test and replacement routine that produces the lowest return rates in the replacement aftermarket. Armatures and field coils are high-voltage tested; commutators are refinished and performance-validated; terminals and fasteners are replaced with high-quality copper components. And every starter is exactingly bench-tested to ensure maximum performance.
Thal's alternators are not only original equipment on many of the Pakistan's top production cars; as their light weight, high efficiency, and durability under the most grueling conditions make them the natural choice.